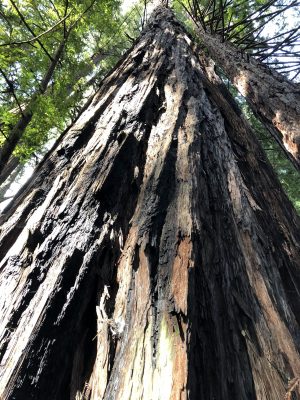 Although we'd managed some respectable adventures since Mathew and I returned from Europe in mid-2015, both time and finances have been constrained since then by a mammoth home remodel; we've been working on our place practically since that time. With that finally in a "done" state, it was time to make good on a pledge that marked our Atlantic travels from three years back: continuing forays with nephews and nieces around their 12th birthdays.
Before that, however, we opted to kick things off with a few add-on excursions. We did a quick overnight in Guerneville, a popular Bay Area weekend spot in Sonoma County astride the Russian River. While Mathew made use of our accommodations' spa treatments, I opted to visit the redwood forest nearby at Armstrong State Natural Reserve. It made for an appropriate first stop: my Dad loved the redwoods of coastal California, and it was his cosmopolitan, adventurous spirit that I carry with me in my voyages with the family's next generation. I'm probably not the first to say it, but I could almost feel his presence amid the canopy of ancient trees as sunlight filtered through their mammoth branches.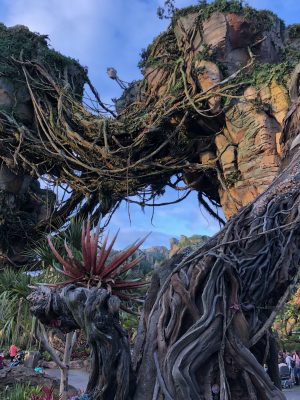 Next on this multifaceted voyage was a jaunt to America's southeast. There the world awaited… as well as portions of other, fictional worlds. I'm speaking, of course, of the Walt Disney World resort outside Orlando, Florida. We'd been hankering to check out their Pandora: The World of Avatar attraction at the theme park—though given its size, theme country might be a more accurate moniker. Thanks to Mathew's diligent Disney planning—especially over this Spring Break holiday period—we made the most of our time there and skipped a number of long lines. Plus it was fun to visit themed variants of Old Europe prior to seeing the real thing.
From tropical Florida we made our way to the Great White North. The nickname seemed accurate this go-round as our plane descended toward Montreal: they've had a snowy winter this year as has much of the Northeast, and even in early spring piles of snow were visible around backyards and parks.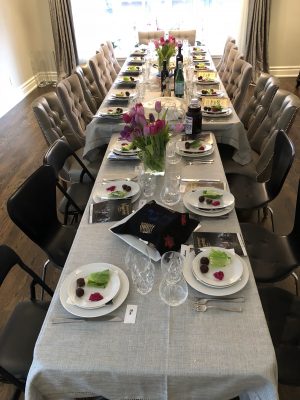 The Jewish Passover holiday and the Easter holiday often coincide—one of the only such festivals that do so, thanks to both depending on variants of the lunar calendar. That's no accident: they say the Last Supper was in fact a Passover seder (a ceremonial meal held the evening of the holiday); and, of course, spring solstice holidays from various faiths stretch back to prehistory. Passover, however, being the commemoration of the whole Exodus/Ten Commandments saga (with or without Charlton Heston) is always a lively deal among Jews, and my family's no exception. For this year's outing we headed to my sister Tamara's house, where various branches of our family tree made for a lively night of singing, eating, and preparing for our big voyage across the Atlantic.
Tags: No Comments