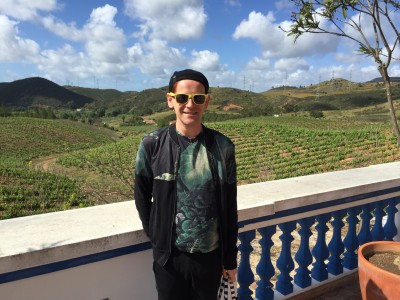 Part of our plan on this long-haul, work-play adventure was to use our beach spot in Portugal as home base and take shorter journeys elsewhere. Having done our mega-train journey the weekend of our arrival, we opted to stick closer to home the next weekend and checked out the Algarve's lesser known offerings: while the region has been growing grapes for eons, its focus on tourism has meant it's only recently returned to winemaking. Perfect for we Californians accustomed to fending off the hordes at Napa and Sonoma; a half-hour drive from Albufeira and we were rewarded with a lovely, uncrowded winery in the hills overlooking a river valley. I can only assume that as more visitors discover this region's vineyards, this activity will grow in popularity as it has in so many spots worldwide.
The next week saw us get back in the travel saddle once more: a van ride to Faro Airport for a morning flight to London Gatwick. Given the time and timing of the flight, it felt a bit like those weekly early-morning trips from Chicago to Boston I used to take in my past life as an out-of-town contractor. Mathew settled in at his company's office in the West End, and I hoofed it to our nearby hotel to get a day's work done.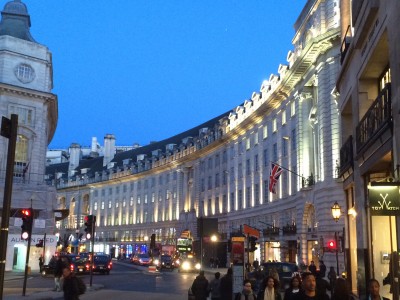 As one of the world's most expensive cities, London always poses an issue to flashpacker types looking to travel with a bit of comfort while still on a budget. We opted to pay a little extra for a branch of one of the big chain hotels, figuring that would ensure us reliable wi-fi and a few other amenities.
Well, that was a mistake: the place had some of the worst Internet I've ever encountered. Coupled with a tiny, uncomfortable bed that could charitably be called a "double" led to poor sleep and stresses for us both. We ground away at our respective jobs wondering, was this side trip a mistake?
Fortunately, our second evening offered a bright spot: as big movie buffs (and with Mathew now working in a field that sees a need to keep abreast of trends) we learned that the new Avengers film was showing in the UK even before its release in North America — and on the biggest IMAX screen in the country to boot. Although our last-minute seats were less than optimal, both the film (written and directed by one of my faves, Joss Whedon) and the venue richly delivered, and made for a nice cap-off to our short stay in the city.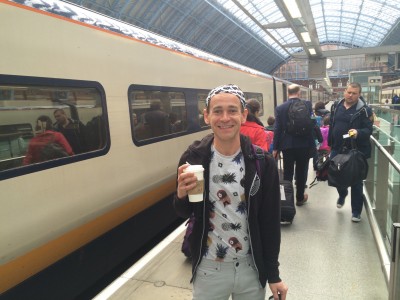 Next morning, a familiar pattern for me leaving the UK: a Tube ride to St. Pancras and a high-speed Eurostar to the Continent. Only this time, the destination was a bit different: instead of heading into one of the train line's destination cities, this conveyance swung east, dropping us off at Marne-la-Vallée, a suburb outside Paris and the home of Europe's only Disneyland park.
I know, I know. I've taken pains to avoid this place in favor of the indigenous cultural treasures to be found in the region. But having been to the French capital some four times in seven years, and with a partner who's an even bigger Disney nut then I, we figured it was time to give the place its due. Plus, with the weather improving in London since our rainy arrival, I was anticipating some of that magical Paris sunshine I'd come to expect when it's almost nice in Britain. As we emerged out of the Channel tunnel, rounded Lille and began the race toward Paris, shafts of sunlight pouring through lazy clouds boded well for the weekend.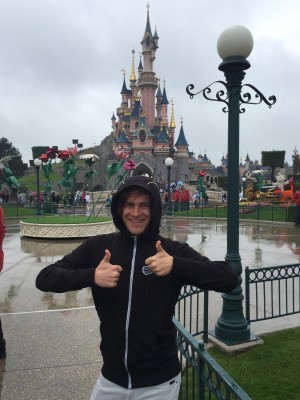 So much for that, I mused an hour or so later, as clouds thickened and we arrived under cover of misty drizzle. Not only that, it was cold. Coldest it had ever been for me in the Paris region in my four visits here earlier in the spring and later in the fall. When Disneyland Paris (then called Euro Disney) opened in 1992, this was a central issue the company's Imagineers had to contend with: unlike Mediterranean Anaheim and subtropical Orlando, the climate here can be frigid and damp even in the months straddling summer. We were curious, if a bit annoyed, to see how Disney In The Rain was going to play out.
Fortunately, the drizzle was mostly light as we began to familiarize ourselves with this new-yet-familiar park: the marquee section of each of these Disney creations models itself on the original Disneyland in California: a turn-of-the-twentieth-century-styled "Main Street" culminating in a mythic castle that serves as hub for multiple themed "lands." Here the Imagineering was on point as always, and the artistry, attention to detail, and methodical landscaping captivated me as it always does.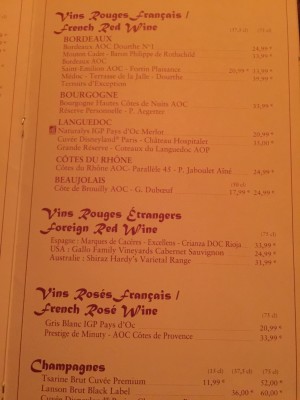 As for the charges of "cultural imperialism," leveled at the park when it opened in the 1990s? Well, consider that many of the stories and places depicted in Disney lore emanate from European source material. Heck, as I'd noted in my round-the-world journeys, the man himself was inspired by French hill towns like Èze, in the south, and by amusement parks such as Tivoli up in the Scandinavian north. Given that, and with a healthy blend of français mingled into the Disney mix, I found this park works just fine in the European heartland. Nice plus: wine with dinner at the Blue Lagoon Restaurant overlooking the Pirates of the Caribbean ride.
Less captivating were some other details of an American outpost thousands of miles from home: although Disney parks pride themselves on their efficiency, order, and enthusiasm of their staff, here we found all three a bit flagging. Park employees – ehrm, "cast members" – seemed less than cheery or efficient. Lines for rides were sometimes chaotic. More than a few attractions seemed closed. Heck, we even saw a woman letting her kid urinate off the side of a particularly lengthy outdoor line – I mean, when ya gotta go, ya gotta go, but such conduct would be unimaginable at one of the parks back home.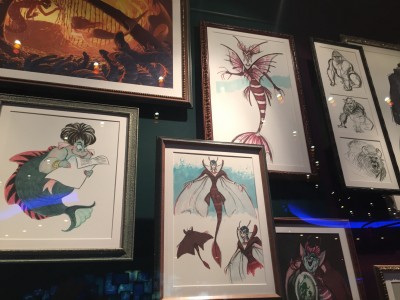 Still, the place enchanted, as we'd hoped, as we enjoyed a break in the rain the next morning and hopped over to the neighboring Walt Disney Studios park and enjoyed seeing Hollywood refracted through French eyes. I even learned a bit more about Disney animation concepts for some favorite movies in the place's Animagique pavilion.
Our flight back to Portugal wasn't set to leave until Sunday afternoon, so with a couple hours to kill we headed into central Paris to return to a different themed attraction near and dear to my Crazy Cat Lady heart: the city's feline-oriented café. I'd been to this one with my nephew Jackson a year ago, and to its London counterpart with niece Lola last month… but all these weeks away from our furry companions back home left us jonesing for more felines with our brunch a la Parisienne. Happily, the place eminently delivered on both counts, with stellar food and a passel of cats curling around curious humans or existentially staring out into the Paris streetscape.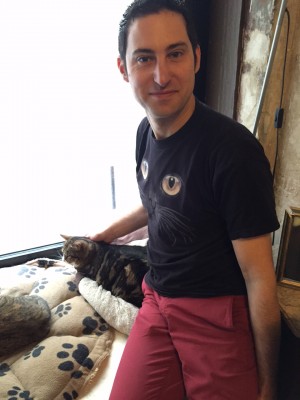 The voyage south, meanwhile, was a bit of a down to the previous up: our flight northward was on efficient easyJet, but our journey home was on another discount European carrier, Transavia. While I've noted Europe's embrace of the low-fare model in the past, this experience was a reminder that, well, not all budget airlines are created equal. Some have gone the route of offering more comforts for a fee (airberlin, or the aforementioned easyJet)… while others stick with the "cattle car" model (Ryanair, of course, and, it seems, Transavia as well). Check-in took forever; the plane was packed to the gills with loud, loutish tourists; seating was cramped and offered little escape. We were happy to see our both luggage and our ride back to Albufeira arrive swiftly, and to return to our home-away-from-home after this fun yet occasionally up-and-down vacation from our vacation.

Tags: 2 Comments