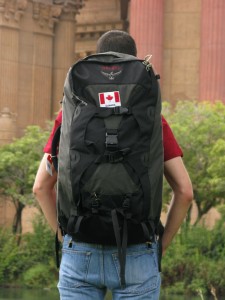 Hard to believe tomorrow marks five years since I set out across the Atlantic on my round-the-world adventure.
A lot's happened since then… not just to me or to the world, but to the world of travel as well: a few more destinations have popped onto indie travelers' to-see lists (Burma); a few may have dropped off (Syria, Egypt, Russia for the LGBT set); a few faster trains (China, Netherlands, Russia) and more modern aircraft have come onstream.
But the single biggest travel innovation since 2008 isn't a place or a way to get there.
Beginning as a high-end novelty, the iPhone (now in its newest incarnations for 2013) and related smartphone brethren have transformed the world, at least as much as the PC revolution did in the 1970s and 1980s, and as the Internet did in the 1990s and beyond. Well over a billion devices have been sold worldwide; a billion more are set to come onstream in the coming years. Whole nations and economies, for whom laptops and PCs were once unaffordable, are going straight to mobile — taking advantage of global cellular coverage, which is already better in many emerging economies than it is in North America (as I discovered during my trip).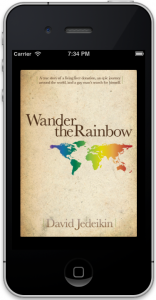 Although Wander the Rainbow has been available as an e-book for all major devices since its release in 2010, I'd always felt that much of what I experienced and recorded was left on the table. Back then, e-books offered limited interactivity, and although a number of vendors are now working to enrich their capabilities, I'd always wanted to create something unique, a mobile experience that would augment travel memoir prose with videos, maps, and personally curated tips for traveling the world as I did, mid-range and long-haul.
Thanks to some changes in my day-job career direction, that's now fast becoming a possibility. Debuting later this year will be WTR Mobile, an app for iOS (with other platforms to follow) that will not only contain the full text of the book, but will also feature fully up-to-date "How I Did It" content detailing travel to all the destinations I visited (and changes that have taken place since then).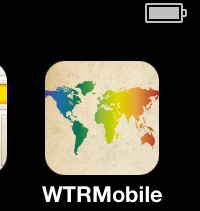 Beyond that, many of those glorious photos that graced my original travel blog — plus a bunch of videos that never got to see the light of day — will be featured as well. No, it won't be a guidebook, or a replacement for a guidebook. But it will turn this memoir into a worthwhile companion for anyone contemplating getting out there and wondering how to do it up economically and in style.
Wander on!

Tags: backpacker · ebook · flashpacker · flashpacking · gay · ios · ipad · iphone · lesbian · lgbt travel · travel5 Comments